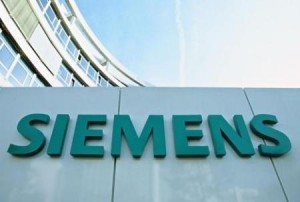 (Reuters) – Germany's Siemens said it aims to save 6 billion euros ($7.65 billion) by 2014, more than expected, as the engineering conglomerate fights to stay competitive in a weak global economy.
Munich-based Siemens said on Thursday it aims to improve its margin on operating profit from its four core businesses to at least 12 percent from 9.5 percent last year, as it reported quarterly earnings that were slightly better than expected.
As part of its plan to improve profitability, Siemens announced it will buy Belgian industry software maker LMS International for about 680 million euros and sell water businesses with annual sales of about 1 billion euros.
($1 = 0.7840 euros)
(Reporting by Maria Sheahan)