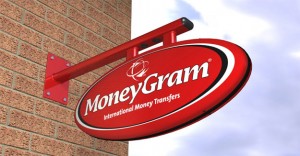 (Reuters) – Payment services company MoneyGram International Inc said it reached a $100 million settlement with U.S. authorities related to suspected fraudulent transactions by some agents.
The settlement, which also involves the appointment of an independent compliance monitor, tipped the company to a third-quarter loss of $54.8 million.
The $100 million will be available to victims of the consumer fraud scams perpetrated through MoneyGram agents, the company said.
MoneyGram, which has 284,000 global money transfer agent locations in 196 countries and territories, said it has created two new executive-level positions for enhancing efforts to combat consumer fraud.
The company said it had reached settlements with the U.S. Attorney's Office for the Middle District of Pennsylvania and the Department of Justice.
The quarterly loss of 77 cents per share compares with a profit of 22 cents per share a year earlier, when the company reported earnings of $15.8 million.
Revenue rose 5 percent to $338.6 million. (Reporting By Neha Dimri in Bangalore; Editing by Saumyadeb Chakrabarty)