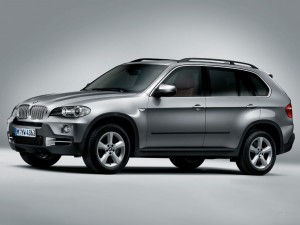 (Reuters) – BMW (BMWG.DE), the world's largest premium carmaker, warned it was starting to feel the pain of a sickly European market, overshadowing strong quarterly results and a forecast record annual profit.
Chief Executive Norbert Reithofer said conditions were weakening, after the German company posted a 14 percent rise in third-quarter profit on Tuesday that beat analysts' forecasts.
"Like the rest of the sector, we are now beginning to feel some headwind," Norbert Reithofer said in a statement, which BMW put down to "intense competition" – an industry term for rising levels of incentives to attract customers such as low interest-rate financing and cheap leasing deals.
For example, BMW offers leasing conditions on its revamped 3 Series that effectively equate to 26 percent off the list price in Germany, according to the CAR think tank at the University Duisburg-Essen.
With factories running flat out to meet surging demand in China and the United States, German premium carmakers were considered largely invulnerable to the crisis buffeting mass-market European car makers. But cracks are beginning to show.
Daimler's (DAIGn.DE) Mercedes luxury car business last month warned it would fall nearly 800 million euros short of its earnings target this year and delayed plans to reach a 10 percent operating profit margin by 2013.
By comparison, BMW has so far been able to rely on its younger and more diversified product range as well as its fast- growing business in China, its single largest market, where vehicle sales volume rose by 39 percent during the third quarter.
Shares in BMW were 0.2 percent higher at 64.6 euros by 1008 GMT compared with a 0.4 percent fall across the European auto sector .SXAP.
Earnings before interest and tax (EBIT) rose 14 percent to 2.00 billion euros ($2.56 billion), exceeding the 1.72 billion euros forecast in a Reuters poll, due to strong demand in China.
BMW reiterated its full-year forecast for record pretax profit and an EBIT margin, an important industry benchmark, in its core Automobiles division that is at the upper end of its 8-10 target range.
The cars' division EBIT margin narrowed to just 9.6 percent from 11.9 percent a year ago and below expectations of 9.9 percent.
The division generated some 1.35 billion in cash in the third quarter, giving it a liquidity cushion of about 13.0 billion by the end of September.
"BMW's automotive cash flow was higher than expected which underlines the high quality of the profits," said Commerzbank analyst Daniel Schwarz.
Finance chief Friedrich Eichiner told Reuters late last month that he expects double-digit growth rates to continue in China, where BMW has opened a dealership in Tibet, as the new government injects stimulus into the economy in a bid to prevent social unrest.
($1 = 0.7823 euros) (Reporting By Christiaan Hetzner; Editing by Erica Billingham)